Woolfell bags : simplicity, comfort & durability
Marc-Antoine and Laurence Girouard founded in 2013 their company on the Lachine canal's edge. Known as Woolfell, they shared their workshop where every collection is produced in their studio. Their journey is interesting, as both of them did not especially study the field previously.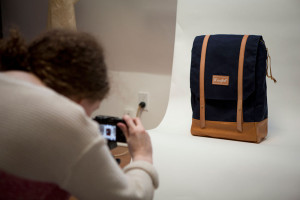 Woolfell designs and produces bags, accessories and clothes. Everything is completely made in their Montreal studio. The brand's goal is to make quality products and confortable made out of noble material, available in limited quantity. The bags are created with simple, natural and lasting materials such as leather, cotton or linen.
The Woolfell artisans are really autonomous, so they do things their own way and at their own rhythm. Many hours of work reflect a good quality and authenticity.
Go to the brand's website to discover the collection: http://www.woolfell.net/
Woolfell is also on the social network : Facebook/ Twitter/ Pinterest/ Instagram