Noujica : the eco-touch
Two young women, Catherine Cournoyer and Jinny Lévesque, founded Noujica. Catherine Cournoyer studied design and textile printing at Concordia University. Concerning Jinny Lévesque she studied the profession of glass making at the workshop Espace Verre.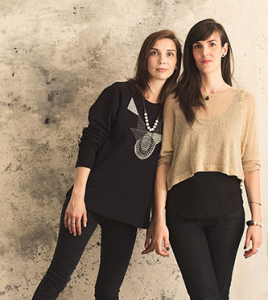 The two collaborators create unique accessories that are hand-made in their Montreal workshop. The material used is mainly recycled and organic, which enable Noujica to be more eco friendly and to raise awareness among clients about their way of consumption
Go to Facebook/Twitter/Instagram and follow Noujica!